Full-Service Restaurant Franchise Opportunities
Buying a franchise is a great way to start the restaurant you've always dreamed of owning.
Purchasing a Franchise Restaurant in your area
Do you have an entrepreneurial attitude and have always wanted to venture into the food industry in your area? There are a lot of advantages to starting an establishment in the restaurant industry. However, there can also be some challenges. A franchise restaurant may be the perfect match where the food-service industry crosses over with business ownership, presenting a perfect opportunity to start a company for many potential restaurateurs. As you think about going in on a new restaurant franchise in your area, there are a few items to consider.
What Does a Restaurant Franchise Owner Do?
Not all chain restaurants are franchises. The case could be that, even when a restaurant is globally recognized, it can be corporate-owned and run by company employees. A franchise restaurant is bought, and owners are independent and purchase the rights to open and operate their own business.
The franchisee pays a percentage to the head office as they operate under the brand. In exchange, the franchisor has branding characteristics and takes care of marketing, menu design, education, conferences, and troubleshooting for all its independently owned locations.
What Food-Industry Franchises Are Available?
Do you know there are many types of restaurant franchises? You could go in on a fast-food restaurant, quick service, fast-casual, counter walk-up, sit-down, food truck, or even base your choice on a meal-specific restaurant and only serve dessert or breakfast. You'll have better results with an establishment that meets your specifications and gels with what corporate wants, so contact our team to get the ball rolling.
We can help you identify what is lacking presence in your area and look into the options that are available to fill those niches so you have a slice of the open market. With our assistance, you will know the community's economy, average household income, and other identifiers to make an informed decision when buying a restaurant franchise. Researching the market may illustrate what is missing in your area and what type of franchise restaurant the people are waiting for.
We Help You Decide on What Type of Restaurant to Open in your area
With help from an expert team, you can find a franchise restaurant to fit your goals in your area.
Across the United States, Full-Service restaurants offer brand-recognition that's vital to start-up businesses
With 220 franchise systems, there are several great business opportunities that fit your investment range.
Full-Service Restaurant franchises are a big part of the American food scene. Some of the more popular franchises in this sector include Bar and Grill concept eateries, as well as restaurants that specialize in Burgers and Sandwiches, Chicken and Ribs, and Seafood. 
Sector Report
Sample research stats taken from our data in the Full-Service Restaurants sector
Initial Investment
What does it cost to get into the Full-Service Restaurants sector?
The average investment in the Full-Service Restaurants sector is $1,353,699. But, that doesn't tell the whole story. There's a striking difference between the average and median.
Of all Full-Service Restaurants franchises, 109 have an investment lower than $971,750. The average initial investment is skewed because the most expensive franchise in this sector is $5,245,647.
When looking at franchise opportunities make sure you examine brands within your investment range. Search below for Full-Service Restaurants investments that fit your financial criteria. If you're not sure what you can afford, fill out our Franchise Affordability Calculator.
Initial Investment
Figure 1: Initial Investment required for a franchise in the Full-Service Restaurants sector
Financial Transparency
Provides Item 19 Data
Figure 2: 59% of franchises in this sector have Item 19 in their FDD.
Discloses Expense Data
Figure 3: Of franchises with an Item 19, 40% disclose expense data
How much can I make in the Full-Service Restaurants sector?
How much money you can make from a Full-Service Restaurants franchise depends on several factors, including location and demand for your services.
One way to predict your profit potential is to evaluate the financial performance representations provided by a franchisor in Item 19 of their Franchise Disclosure Document. Franchisors are not required to disclose this information, some are more transparent than others.
In the Full-Service Restaurants sector, 59% disclose a financial performance representation. Of those, only 40% disclose some type of expense data on its franchisee operations.
Unlock our Full-Service Restaurants Sector Report to learn which franchises are profitable.
These statistics are a sample drawn from just two of seven grade sections we research and analyze. For a full sector report,
contact us
.
Why buy a Full-Service Restaurants franchise?
Full-Service Restaurants are great investments for experienced business owners looking to diversify their portfolio or capitalize on past restaurant expertise.
This franchise sector includes several well known brands to choose from.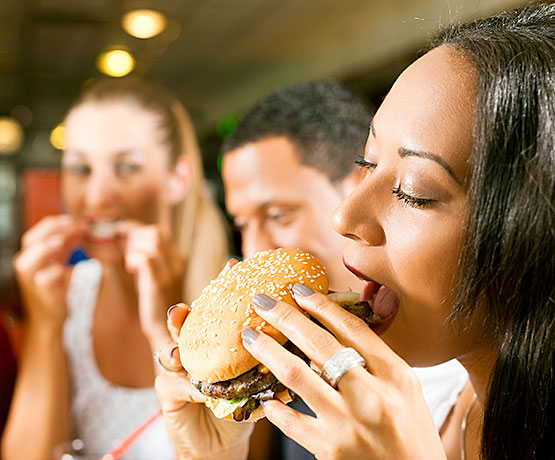 Are you an ideal candidate?
These restaurants are usually larger than typical fast food places and require operating experience due to the complexity of the business. Ideal candidates are typically well financed and can open up several locations. Prior or current restaurant ownership experience is usually required by the larger franchises in this space, but some emerging concepts will train and support you as long as you have the desire and capital to invest.
Want a more detailed analysis of the Full-Service Restaurants sector?
Finding the best franchise means comparing several brands to determine the ideal fit for you. Franchise Grade is dedicated to research and education, helping you make confident franchise investment decisions.
Review our stats, check out the featured franchises below, browse all the franchises within this sector, unlock the full Sector Report, or contact us — we have several franchise experts ready to help you understand and analyze the data (FREE).