The Best Vending and ATM Franchises
As more people look for quick and convenient food options to suit their busy lifestyle, Vending Machine businesses have filled the need by providing quick access to popular snacks, drinks, and more.
Vending Franchise Trends and Benefits
With 12 franchise systems, there are several great business opportunities that fit your investment range.
Ideal for investors looking for a low-cost, low-maintenance business opportunity, vending machine and ATM franchises are a growing sector. Profits are very location-driven and finding the ideal spots for your machines depends on foot traffic and demand for your product offering. There are several different vending machine investment options, ranging from traditional snacks and drinks to healthy and fresh foods. These machines are usually accessible 24 hours a day and don't need an owner or employee present to sell the product.
Sector Report
Sample research stats taken from our data in the ATM & Vending sector
Initial Investment
What does it cost to get into the ATM & Vending sector?
The average investment in the ATM & Vending sector is $213,603. But, that doesn't tell the whole story. There's a striking difference between the average and median.
Of all ATM & Vending franchises, 6 have an investment lower than $93,196. The average initial investment is skewed because the most expensive franchise in this sector is $1,287,375.
When looking at franchise opportunities make sure you examine brands within your investment range. Search below for ATM & Vending investments that fit your financial criteria. If you're not sure what you can afford, fill out our Franchise Affordability Calculator.
Initial Investment
Figure 1: Initial Investment required for a franchise in the ATM & Vending sector
Financial Transparency
Provides Item 19 Data
Figure 2: 50% of franchises in this sector have Item 19 in their FDD.
Discloses Expense Data
Figure 3: Of franchises with an Item 19, 17% disclose expense data
How much can I make in the ATM & Vending sector?
How much money you can make from a ATM & Vending franchise depends on several factors, including location and demand for your services.
One way to predict your profit potential is to evaluate the financial performance representations provided by a franchisor in Item 19 of their Franchise Disclosure Document. Franchisors are not required to disclose this information, some are more transparent than others.
In the ATM & Vending sector, 50% disclose a financial performance representation. Of those, only 17% disclose some type of expense data on its franchisee operations.
Unlock our ATM & Vending Sector Report to learn which franchises are profitable.
These statistics are a sample drawn from just two of seven grade sections we research and analyze. For a full sector report,
contact us
.
Why buy an ATM & Vending franchise?
Traditionally, vending machines require little effort to operate and manage, and once a location is found, maintaining a stocked machine is the goal. This is easier to do with bulk non-perishable foods like candy or chips and may require less effort restocking. But newer vending machines that provide healthy foods like Naturals2Go will pay higher margins and can generate larger profits. As technology advances, more variety of products and services can be built into vending machines, making this sector a great investment opportunity. Vending machine owners may need to pay a rental fee for locations and small maintenance repairs throughout the years. The major ongoing cost is the delivery and restocking efforts, typically done through a van or delivery vehicle.
Low cost entry as you can buy one or several machines
Easy to run as a part-time business
Minimal staffing is required and ongoing labor costs are low
Technology driven updates make it easy to manage
It's a 24-hour business and you can make money around the clock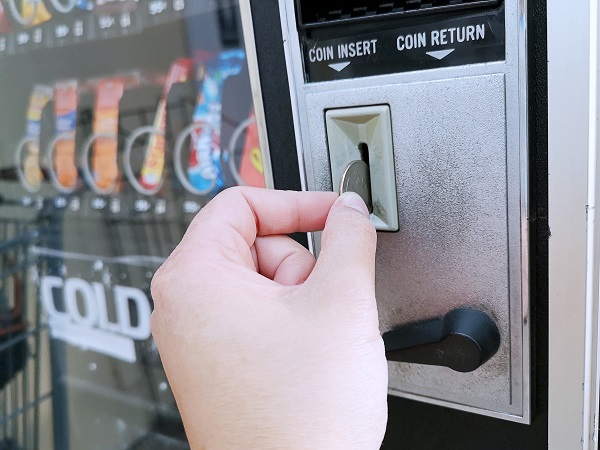 Are you an ideal candidate?
The ideal candidate would need to be comfortable finding and sourcing locations for your machines. This typically means talking to and engaging various companies around your community. A good interpersonal skill set will help ensure you find ideal locations for your machines. You should be adaptive and willing to embrace technology to stay competitive.
Want a more detailed analysis of the ATM & Vending sector?
Finding the best franchise means comparing several brands to determine the ideal fit for you. Franchise Grade is dedicated to research and education, helping you make confident franchise investment decisions.
Review our stats, check out the featured franchises below, browse all the franchises within this sector, unlock the full Sector Report, or contact us — we have several franchise experts ready to help you understand and analyze the data (FREE).