Cleaning Franchises are Mopping Up the Competition
Running a cleaning business can mean profits that are more than just tidy.
Run a Cleaning Franchise in your area
Do you have a passion for helping people and have dreamed of opening a business helping the local community in your area? A franchise may be the perfect match where the Cleaning industry intersects with owning your own business. This presents a perfect chance to start a business for many potential entrepreneurs. As you think about going in on a new franchise in the Cleaning sector in your area, there are some things to consider.
What Exactly is a Franchise in the Service Sector?
Did you know that not all chains are independently owned? It's true that many popular service companies are franchised, but there are a handful that are corporate-owned and operated, so the company owns the location. When a franchisee owns a piece of the pie, it means they hire their own staff, manage all the operations, and are responsible for running the business. Purchasing and running a franchise in the Cleaning industry location means that you are also liable for the business's success.
The agreement that comes with buying a Cleaning brand is that franchisees pay royalties to the home office and receive the instruction they need through a service model and branding guidelines. Corporate then handles all of the marketing, menu items, further instruction, conferences, and damage control for all its franchisees.
We Help You Decide on What Kind of Service-Related Franchises to Purchase in your area
With help from a professional team, you can find a franchise in the Cleaning industry to fit your goals in your area.
What Cleaning Franchises Are Available?
There are a variety of Cleaning-related franchises you could open. You could go in on a gutters business, exterminator option, cleaning, flooring, or even focus on what your community is lacking. You'll have better results with an establishment that meets your specifications and meshes with corporate's needs, so reach out to Franchise Grade to finalize that part of the franchisee.
We can help you identify what is lacking presence in your community and evaluate the options that are available to fill those gaps so you have a portion of the open market. With our help, you will know the community's economy, average household income, and other identifiers to make an educated decision when purchasing a Cleaning industry franchise. Researching the market may show what is missing in your community and what type of Cleaning industry franchises locals want.
We Help You Decide on What Kind of Service-Related Franchises to Purchase in your area
Have you considered how you can get started with owning Cleaning-related franchises in your area?
As your fascination with owning a franchise in the Cleaning industry increases, contact our experts. Starting a franchise in the Cleaning industry in your area has the advantages of an established brand, proven processes, and other technology solutions that make it a solid investment.
Franchises that offer Commercial and Residential Services are rapidly expanding across the US.
With 84 franchise systems, there are several great business opportunities that fit your investment range.
Franchises that offer Cleaning services include a wide range of investment opportunities, such as Maid Services and Janitorial Services for residential and commercial clients.
Sector Report
Sample research stats taken from our data in the Cleaning sector
Initial Investment
What does it cost to get into the Cleaning sector?
The average investment in the Cleaning sector is $110,597. But, that doesn't tell the whole story. There's a striking difference between the average and median.
Of all Cleaning franchises, 41 have an investment lower than $90,992. The average initial investment is skewed because the most expensive franchise in this sector is $409,300.
When looking at franchise opportunities make sure you examine brands within your investment range. Search below for Cleaning investments that fit your financial criteria. If you're not sure what you can afford, fill out our Franchise Affordability Calculator.
Initial Investment
Figure 1: Initial Investment required for a franchise in the Cleaning sector
Financial Transparency
Provides Item 19 Data
Figure 2: 60% of franchises in this sector have Item 19 in their FDD.
Discloses Expense Data
Figure 3: Of franchises with an Item 19, 30% disclose expense data
How much can I make in the Cleaning sector?
How much money you can make from a Cleaning franchise depends on several factors, including location and demand for your services.
One way to predict your profit potential is to evaluate the financial performance representations provided by a franchisor in Item 19 of their Franchise Disclosure Document. Franchisors are not required to disclose this information, some are more transparent than others.
In the Cleaning sector, 60% disclose a financial performance representation. Of those, only 30% disclose some type of expense data on its franchisee operations.
Unlock our Cleaning Sector Report to learn which franchises are profitable.
These statistics are a sample drawn from just two of seven grade sections we research and analyze. For a full sector report,
contact us
.
Why buy a Cleaning franchise?
Cleaning service franchises include both commercial and residential clientele. Some cleaning franchises can be home-based or operated from a low-cost location. Low start-up costs, coupled with a simple operating program means a stable market to tap into.
Services are always in demand
Low investment, some home-based opportunities.
Property managers want to rely on a company with a proven track record, such as a franchise that's recognized nationally or regionally.
Several multi-unit franchising options available, helping you scale your investment to your growth.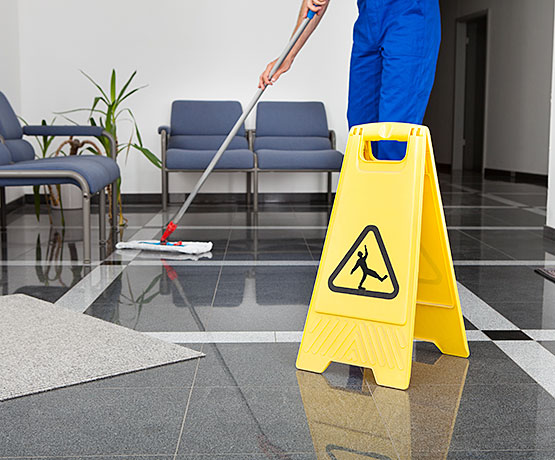 Are you an ideal candidate?
The ideal candidates for Cleaning franchises are people with exceptional customer service ability, and ambition. Knowledge of the industry is valuable, but not essential.
Want a more detailed analysis of the Cleaning sector?
Finding the best franchise means comparing several brands to determine the ideal fit for you. Franchise Grade is dedicated to research and education, helping you make confident franchise investment decisions.
Review our stats, check out the featured franchises below, browse all the franchises within this sector, unlock the full Sector Report, or contact us — we have several franchise experts ready to help you understand and analyze the data (FREE).