Fitness and Gym Franchises Are in Great Shape
Running a business that helps people achieve their personal health and fitness goals can be very rewarding.
Buying a Health and Wellness-Based Business in your area
Do you have an entrepreneurial attitude and have always wanted to open a business in your area? The benefits of opening a health and wellness franchise are many. It is important to note that there can also be some obstacles. A wellness retreat or med spa may be the ideal match where the health and beauty sector intersects with business ownership, presenting a perfect opportunity to open a business for anyone interested in this space. As you consider starting a new path in your area, there are a few items to take into consideration.
What is the Health and Wellness Industry?
Presently, there is a high demand for health and wellness businesses in your area as people are searching for alternative ways to boost their health. From massage therapy to spas, what was known as me-time is now known as self-care. The way this has shifted has created a necessity for consumers. Knowing the various businesses incorporated in this industry will help you drill down and pinpoint a wellness franchise that will meet your liking.
The franchisee owns the franchise, meaning they employ team members, look after how things are run, and are liable for managing the business. Buying and managing a franchise location means the franchisee is also liable for the company's success. Fortunately, many globally-recognized wellness providers have solid fanbases, which ensures a recognized market in your area.
Health and Wellness Businesses that Are Ready to Get Started
The health and wellness sector covers a large scope of services that is challenging to know all the details of every available business. Fortunately, with Franchise Grade you don't have to be knowledgeable about the industry as a whole or what people want in your area. Before launching a franchise in the health and wellness industry, we can help you figure out what will succeed in your area and fill an open market.
We can assist in drilling down the competition and map out an outline of the community to help you find the best health and wellness business to open. Understanding things like the average median household income in your area, what similar businesses are established in the neighborhood, and their service models will help you decide what type of franchise to open. Market analysis might illustrate that the area will welcome it with open arms.
We Help You Decide on What Kind of Health and Wellness Business to Open in your area
Are you wondering how you begin with owning your own health franchise? As your interest in managing your own business grows, get in touch with Franchise Grade. Running a self-care, wellness franchise in your area has the advantages of an established brand, proven processes, and other technology solutions that make it a better investment.
Fitness and Gym franchises are becoming more and more mainstream throughout the US.
With 159 franchise systems, there are several great business opportunities that fit your investment range.
The Fitness & Gym franchise sector includes a variety of investments to fit all budgets and backgrounds. They have franchised areas such as boutique fitness, personal training, wellness and fitness centers. According to the CDC, almost 70% of Americans over the age of 20 are overweight, 35% being considered obese. With this health epidemic, awareness and education about the importance of a healthy lifestyle continues to increase.
Sector Report
Sample research stats taken from our data in the Fitness and Gym sector
Initial Investment
What does it cost to get into the Fitness and Gym sector?
The average investment in the Fitness and Gym sector is $383,343. But, that doesn't tell the whole story. There's a striking difference between the average and median.
Of all Fitness and Gym franchises, 78 have an investment lower than $290,786. The average initial investment is skewed because the most expensive franchise in this sector is $3,609,375.
When looking at franchise opportunities make sure you examine brands within your investment range. Search below for Fitness and Gym investments that fit your financial criteria. If you're not sure what you can afford, fill out our Franchise Affordability Calculator.
Initial Investment
Figure 1: Initial Investment required for a franchise in the Fitness and Gym sector
Financial Transparency
Provides Item 19 Data
Figure 2: 52% of franchises in this sector have Item 19 in their FDD.
Discloses Expense Data
Figure 3: Of franchises with an Item 19, 47% disclose expense data
How much can I make in the Fitness and Gym sector?
How much money you can make from a Fitness and Gym franchise depends on several factors, including location and demand for your services.
One way to predict your profit potential is to evaluate the financial performance representations provided by a franchisor in Item 19 of their Franchise Disclosure Document. Franchisors are not required to disclose this information, some are more transparent than others.
In the Fitness and Gym sector, 52% disclose a financial performance representation. Of those, only 47% disclose some type of expense data on its franchisee operations.
Unlock our Fitness and Gym Sector Report to learn which franchises are profitable.
These statistics are a sample drawn from just two of seven grade sections we research and analyze. For a full sector report,
contact us
.
Why buy a Fitness and Gym franchise?
The American public is becoming more health conscious every day, which drives the demand for gyms and fitness centers and creates a steady business opportunity.
Build a profitable business that helps people enjoy a healthy lifestyle.
The fitness market is growing, and serves a wide range of age groups.
People remain loyal to their fitness routine, which helps create a steady client base.
Wide range of highly recognized franchise options available.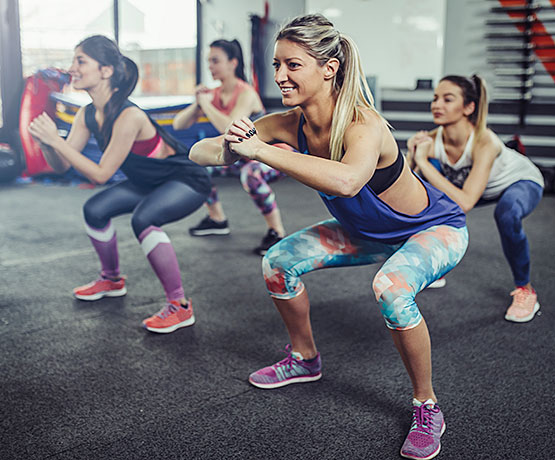 Are you an ideal candidate?
Health conscious and active people are ideal candidates for a Fitness and Gym franchise. If you enjoy working with people and gain satisfaction from people staying healthy than this sector will meet your needs. You need to be outgoing and be willing to promote your business to the general public to grow memberships and be profitable.
Want a more detailed analysis of the Fitness and Gym sector?
Finding the best franchise means comparing several brands to determine the ideal fit for you. Franchise Grade is dedicated to research and education, helping you make confident franchise investment decisions.
Review our stats, check out the featured franchises below, browse all the franchises within this sector, unlock the full Sector Report, or contact us — we have several franchise experts ready to help you understand and analyze the data (FREE).