Home Care Franchises are Getting Better with Age
Running a business that helps people live better in their later years is a fulfilling experience.
Franchises that help care for our aging population are rapidly expanding across the US.
With 85 franchise systems, there are several great business opportunities that fit your investment range.
Home Health Care is a broad industry that covers both skilled health care as well as non-medical home health care. Over the past 20 years, Home Care has been one of the fastest growing industries in the United States. This growth has been replicated in the franchise industry by Home Care franchises. As the population continues to age, the demand for Home Care services will continue to grow. For individuals seeking to own and operate a franchise for a reasonable investment, a Home Care franchise
Sector Report
Sample research stats taken from our data in the Home Care sector
Initial Investment
What does it cost to get into the Home Care sector?
The average investment in the Home Care sector is $239,849. But, that doesn't tell the whole story. There's a striking difference between the average and median.
Of all Home Care franchises, 42 have an investment lower than $114,750. The average initial investment is skewed because the most expensive franchise in this sector is $8,792,750.
When looking at franchise opportunities make sure you examine brands within your investment range. Search below for Home Care investments that fit your financial criteria. If you're not sure what you can afford, fill out our Franchise Affordability Calculator.
Initial Investment
Figure 1: Initial Investment required for a franchise in the Home Care sector
Financial Transparency
Provides Item 19 Data
Figure 2: 71% of franchises in this sector have Item 19 in their FDD.
Discloses Expense Data
Figure 3: Of franchises with an Item 19, 42% disclose expense data
How much can I make in the Home Care sector?
How much money you can make from a Home Care franchise depends on several factors, including location and demand for your services.
One way to predict your profit potential is to evaluate the financial performance representations provided by a franchisor in Item 19 of their Franchise Disclosure Document. Franchisors are not required to disclose this information, some are more transparent than others.
In the Home Care sector, 71% disclose a financial performance representation. Of those, only 42% disclose some type of expense data on its franchisee operations.
Unlock our Home Care Sector Report to learn which franchises are profitable.
These statistics are a sample drawn from just two of seven grade sections we research and analyze. For a full sector report,
contact us
.
Why buy a Home Care franchise?
Home Care is one of the fastest growing sectors in the franchise industry. Low investment requirements, coupled with a dynamic market, fueled by an aging population, makes a Home Care franchise an attractive choice. Some Home-Care franchises can be run right from your home.
Growing industry, with remote work opportunities
As America ages the demand for home care services increases, creating a steady customer base. Home-based Home Care franchises available.
Stable and growing market. New home care services are converting to more revenue opportunities.
Simple operating system. Low investment. Increased demand for services. Good for retired teacher or healthcare professional.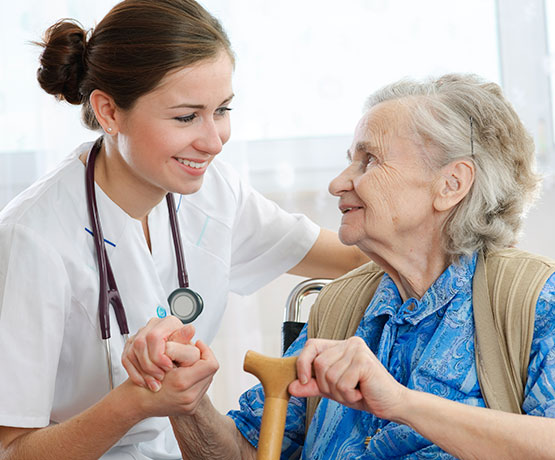 Are you an ideal candidate?
A large number of Home Care franchisees are retired men and women or people with a healthcare background. People who are compassionate and caring are well suited for a Home Care franchise.
Want a more detailed analysis of the Home Care sector?
Finding the best franchise means comparing several brands to determine the ideal fit for you. Franchise Grade is dedicated to research and education, helping you make confident franchise investment decisions.
Review our stats, check out the featured franchises below, browse all the franchises within this sector, unlock the full Sector Report, or contact us — we have several franchise experts ready to help you understand and analyze the data (FREE).