Real Estate Franchise Opportunities
Real Estate franchises give you a quick entry into the growing housing market.
Real Estate franchises are seeing an increase in demand across the country.
With 85 franchise systems, there are several great business opportunities that fit your investment range.
Popular examples of Real Estate franchises include Brokerages, Marketing and Advertising agencies, Property Management businesses, and Storage Facilities
Sector Report
Sample research stats taken from our data in the Real Estate sector
Initial Investment
What does it cost to get into the Real Estate sector?
The average investment in the Real Estate sector is $288,805. But, that doesn't tell the whole story. There's a striking difference between the average and median.
Of all Real Estate franchises, 42 have an investment lower than $130,511. The average initial investment is skewed because the most expensive franchise in this sector is $4,665,825.
When looking at franchise opportunities make sure you examine brands within your investment range. Search below for Real Estate investments that fit your financial criteria. If you're not sure what you can afford, fill out our Franchise Affordability Calculator.
Initial Investment
Figure 1: Initial Investment required for a franchise in the Real Estate sector
Financial Transparency
Provides Item 19 Data
Figure 2: 28% of franchises in this sector have Item 19 in their FDD.
Discloses Expense Data
Figure 3: Of franchises with an Item 19, 29% disclose expense data
How much can I make in the Real Estate sector?
How much money you can make from a Real Estate franchise depends on several factors, including location and demand for your services.
One way to predict your profit potential is to evaluate the financial performance representations provided by a franchisor in Item 19 of their Franchise Disclosure Document. Franchisors are not required to disclose this information, some are more transparent than others.
In the Real Estate sector, 28% disclose a financial performance representation. Of those, only 29% disclose some type of expense data on its franchisee operations.
Unlock our Real Estate Sector Report to learn which franchises are profitable.
These statistics are a sample drawn from just two of seven grade sections we research and analyze. For a full sector report,
contact us
.
Why buy a Real Estate franchise?
Real Estate franchises are an opportunity to be independent and yet have the value of a big brand name behind you.
Brand recognition plays a key role in the real estate market
Excellent opportunity for after-40 career shift, with past real estate experience
Several highly profitable systems available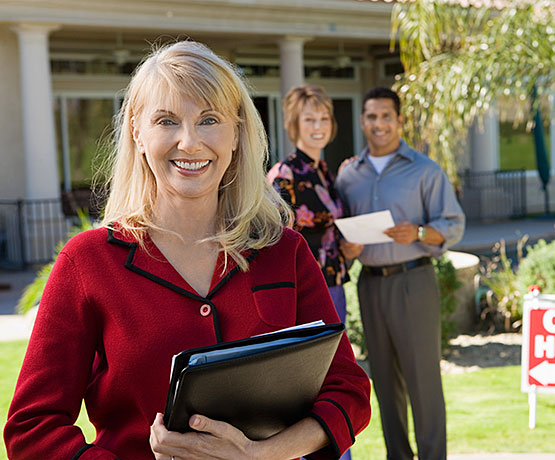 Are you an ideal candidate?
Real Etate franchises usually require a broker license to operate within each state. Additionally, you need to be willing to be active in your community and build a large client and referral base to be profitable.
Want a more detailed analysis of the Real Estate sector?
Finding the best franchise means comparing several brands to determine the ideal fit for you. Franchise Grade is dedicated to research and education, helping you make confident franchise investment decisions.
Review our stats, check out the featured franchises below, browse all the franchises within this sector, unlock the full Sector Report, or contact us — we have several franchise experts ready to help you understand and analyze the data (FREE).