Wellness and Nutrition Franchises Offer Healthy Opportunities
If you're seeking a healthy franchise opportunity with lots of potential, a Wellness or Nutrition franchise is a good option.
Owning a Franchise in the Health and Wellness Industry in your area
A health and wellness-based business presents the perfect opportunity to buy a business for many would-be entrepreneurs. Health and wellness franchises have advantages to them, such as immediate name recognition, an established clientele, and built-in marketing. Plus, wellness is an industry in the spotlight. But when buying any kind of franchise, you will want to make sure you choose a business that is the best possible fit for you.
Why Should You Consider Opening a Health and Wellness Business?
The health and wellness industry encompasses all things that promote physical and mental wellbeing. Businesses in the health and wellness industry vary from yoga to healthy food, self care and beauty, nutrition and weight loss, meditation, spa retreats, workplace wellness, and wellness tourism.
As part of the purchase agreement, franchisees pay royalties to corporate and receive branding guidelines and a service model. The home office or franchisor puts forth the marketing, creating the provided services, training, conferences, and problem-solving for all its franchisees. With some investigation on your end and context about what you should be looking at regarding managing a health and wellness franchise your area, you can make a better decision that pays out for years to come.
Health and Wellness Businesses that Are Available
Are you aware that there are several types of wellness and self-care franchises in your area? You could open a business focused on physical health or open one targeting a specific age group. You'll have greater results with a business that meets with what you want out of it and meshes with the franchisor's requirements, so reach out to us to finalize that part of the franchise process.
We can assist in identifying gaps in your community and evaluate types of companies that could fill those needs so you have a portion of the open market. With our assistance, you will understand the local community's economy, average spend on non-medical health, and other aspects to make an educated decision when investing a wellness franchise. Market analysis may illustrate what is lacking in your region and what type of self-care resource people would want.
We Help You Decide on What Type of Health and Wellness Business to Open in your area
At Franchise Grade, we work with you to make sure the health and wellness business opportunities we match you with meet your requirements and that your plans align with the brand. This pretty much guarantees a solid fit from the beginning. With assistance from an experienced team and some directed assistance from us, you can find a health and wellness business to fit the bill in your area.
An aging population focused on health is driving the popularity of Wellness and Nutrition franchises across the US.
With 99 franchise systems, there are several great business opportunities that fit your investment range.
Sector Report
Sample research stats taken from our data in the Wellness and Nutrition sector
Initial Investment
What does it cost to get into the Wellness and Nutrition sector?
The average investment in the Wellness and Nutrition sector is $297,571. But, that doesn't tell the whole story. There's a striking difference between the average and median.
Of all Wellness and Nutrition franchises, 49 have an investment lower than $231,850. The average initial investment is skewed because the most expensive franchise in this sector is $1,532,342.
When looking at franchise opportunities make sure you examine brands within your investment range. Search below for Wellness and Nutrition investments that fit your financial criteria. If you're not sure what you can afford, fill out our Franchise Affordability Calculator.
Initial Investment
Figure 1: Initial Investment required for a franchise in the Wellness and Nutrition sector
Financial Transparency
Provides Item 19 Data
Figure 2: 46% of franchises in this sector have Item 19 in their FDD.
Discloses Expense Data
Figure 3: Of franchises with an Item 19, 41% disclose expense data
How much can I make in the Wellness and Nutrition sector?
How much money you can make from a Wellness and Nutrition franchise depends on several factors, including location and demand for your services.
One way to predict your profit potential is to evaluate the financial performance representations provided by a franchisor in Item 19 of their Franchise Disclosure Document. Franchisors are not required to disclose this information, some are more transparent than others.
In the Wellness and Nutrition sector, 46% disclose a financial performance representation. Of those, only 41% disclose some type of expense data on its franchisee operations.
Unlock our Wellness and Nutrition Sector Report to learn which franchises are profitable.
These statistics are a sample drawn from just two of seven grade sections we research and analyze. For a full sector report,
contact us
.
Why buy a Wellness and Nutrition franchise?
More and more people are becoming aware of their health requirements, which means more opportunities for the wellness and nutrition franchise sector. There is a wide range of choices at various investment levels coupled with a variety of franchises to choose from.
People are more health conscious than ever before.
Health and nutrition affects all age groups. Good eating habits continue to grow among US population, creating a loyal market for wellness.
More people know the importance of wellness and good nutrition. People want more options for better health and nutrition.
The market continues to expand. Lots of franchises to choose from, with several investment options.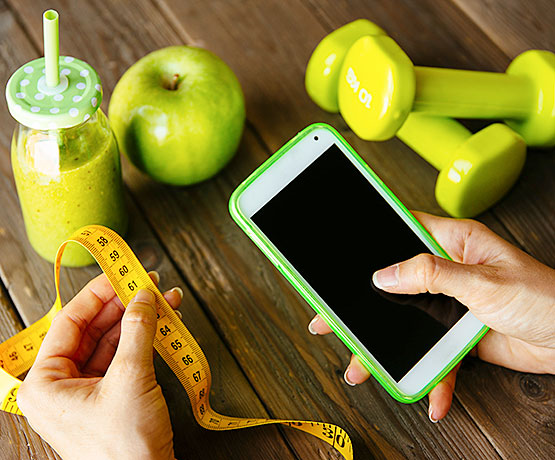 Are you an ideal candidate?
There is a wide variety of Wellness and Nutrition franchises that seek individuals with an interest in healthy living and who have sufficient capital. Numerous franchises in this sector offer modest to mid-range investments.
Want a more detailed analysis of the Wellness and Nutrition sector?
Finding the best franchise means comparing several brands to determine the ideal fit for you. Franchise Grade is dedicated to research and education, helping you make confident franchise investment decisions.
Review our stats, check out the featured franchises below, browse all the franchises within this sector, unlock the full Sector Report, or contact us — we have several franchise experts ready to help you understand and analyze the data (FREE).